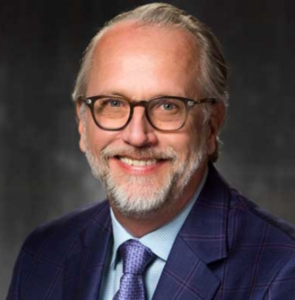 Daniel Peterson MD, FACS
Neurosurgery, Spine
Dr. Daniel Peterson finished his residency at The University of Texas Health Science Center at San Antonio in 1994 and has been in private practice in Austin since that time. He is board certified by the American Board of Neurological Surgeons and is a fellow of the American College of Surgeons.
Dr. Peterson has served as chief of staff at University Medical Center Brackenridge and is deeply involved in the quality improvement process. He has broad interests in neurosurgery including brain tumors, aneurysms, pituitary surgery, and degenerative disorders of the spine. He has recently completed an IDE Study with an artificial cervical disc. Dr. Peterson is trained in spinal cord stimulation.
Dr. Peterson has played an active role in neurological clinical research and has served as a clinical assistant professor at the UT Health Science Center in San Antonio. He currently holds the title of Adjunct Clinical Professor, Department of Biomedical Engineering at the University of Texas, Austin. His professional affiliations include the Congress of Neurological Surgeons, the Texas Association of Neurological Surgeons, and the American Association of Neurological Surgeons.