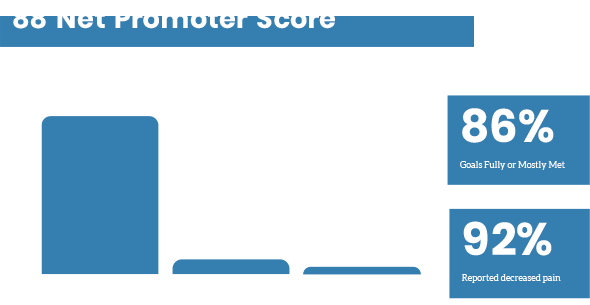 *According to data collected by Retently for the past 5 years, the average NPS score in Healthcare is 34.
What are patient reported outcomes?
Patient reported outcome measures (PROMs) are sets of questions that allow clinical teams to understand whether or not the patient feels better.
This is important because patients continue to seek treatment if they still don't feel good or are still experiencing symptoms.
Understanding why a patient is seeking treatment is a way to facilitate a stronger and more effective doctor-patient relationship
Why are PROMs important for our
patients, surgeons, and payers?
PROMs offer a unique advantage for measuring patient- provider success through:
a real-time feedback loop that lets physicians know about patient issues while they can be addressed
insight into the factors that matter most to patients (ie. did the patient get better) rather than did the patient needs worsen into hospitalization or other escalated care
What kind of PROMs questions does TMM use?
Outline of the domains we ask about: pain, difficulty, stress, work ability
TMM uses the 3C's, a conceptual framework developed by Elizabeth Teisberg, PhD and author of Redefining Health Care. The 3C's are a form of general PROM's that cover the three most important elements of measuring clinical improvement for patients:
comfort- pain reduction
capability- decreased difficulty
calm- reduced logistical and psychological stress
The 3C's are valuable for understanding how a patient is holistically doing after treatment and communicates a decrease in disruptive symptoms such as pain, difficulty, and stress.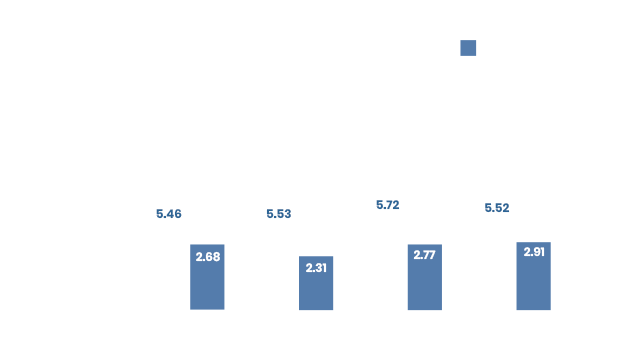 Get an Appointment
Complete the form below and one of our Surgery Experts will get back to you shortly.
If you require information ASAP, click here:
If you would like a copy of TMM's full outcomes report, please enter your contact information below then click "Request Report" and our team will contact you.