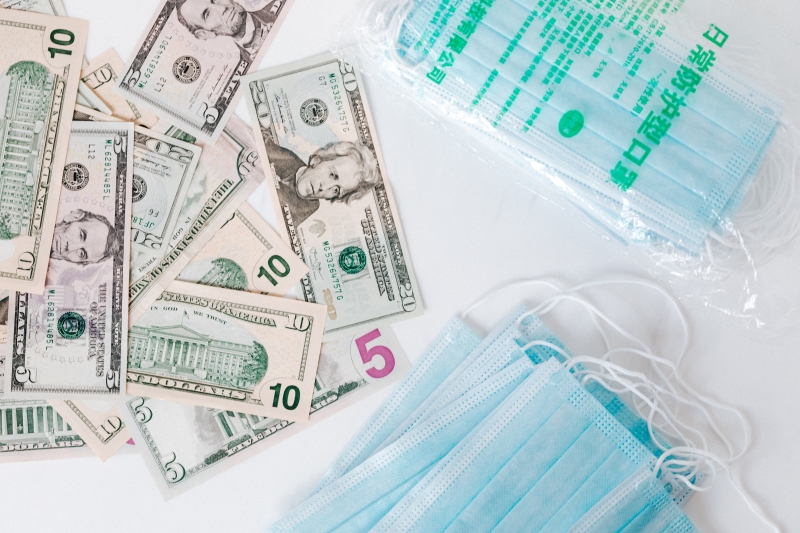 The high cost of healthcare is a big problem for American families, and spending on health care is generally their most significant financial worry.
While most assume this is only a problem for the uninsured, that is often not the case. Almost one-third of insured Americans are concerned about their monthly health insurance cost; 44% are worried about their deductible before their health insurance kicks in.
There are a growing number of Americans who have opted out of insurance coverage by using a Health Share or by paying cash for healthcare needs. If you are among these brave souls, welcome to Free Market Healthcare. As you probably have found out, finding healthcare providers who offer quality surgery at transparent prices is not as easy as you might have imagined. A good place to start is always Google! If you would like a place to look through all your free market healthcare options, visit the Free Market Medical Association website: FMMA.org. In either case, you will find Texas Medical Management (TMM) listed. Alternatively, you can access our online price list to see our surgeons and facility partners at TexasMedicalManagement.com
Getting surgery can be expensive and scary. We often feel like there is an absence of available information when trying to shop for healthcare services. The most important information consumers need to know when deciding when and where to get surgery is the price and quality of healthcare delivered. Lucky for you, we keep track of both!
Quality is hard to come by in medicine, particularly surgery. According to BLIS, a company that underwrites surgical complications insurance, there is an extremely high correlation between the quality of the surgeon and the patient outcome: 0.94. With that in mind, TMM's primary focus is in surgeon selection as our team has decades of expertise between them. It's the most important thing we do for consumers.
Price is also incredibly difficult to know in advance. Our healthcare system is very opaque in terms of consumer pricing due to the cozy relationships that exist between medical device companies, big pharma, and health insurance companies, which as a group make up large healthcare systems. TMM has led the effort in transparently bundling prices, which give you an all-inclusive price for your care episode. We make it easy to compare the total cost to you between different surgical providers.
TMM offers bundled surgeries in many different fields, including orthopedics, general surgery, ENT, gynecological surgery, reconstructive surgery, pain management, and many more. This post will explore free-market surgery and its benefits.
What Exactly is Free Market Surgery?
Free-market surgery is when skilled surgeons and innovative business partners work together to give patients the best care possible at fair, bundled, and transparent costs. It is a model that stresses straightforward package pricing, transparency, and improved patient outcomes.
No unexpected costs with free market surgery
TMM and other free-market surgery providers combine all of the costs of a surgical episode into a single pricing that is displayed on our website. No unexpected invoices or other nonsense with upfront pricing.
The Type of Facility is Important
Hospitals are prohibitively expensive venues to seek medical attention. Hospitals are the best places to go when you require a high degree of care due to trauma, cancer, or an infectious condition because of their integrated health system and around-the-clock nursing. That doesn't mean they are the best choice for surgery on bunions, gallbladder removal, or a complete knee replacement.
An outpatient surgical facility (ASC) is almost always a safer and significantly less expensive venue to get your care. TMM helps surgeons better understand hospital and ASC costs, driving better value decisions. ASCs are intended to be both safer and more cost-effective. They are safer because they restrict surgeries on individuals who are infected with infectious diseases.
They also do everything they can to make the process faster and cheaper for you by getting rid of any extra costs. They will make the greatest use of their highly qualified and experienced surgeons and other staff members while ensuring that the equipment and supplies meet the surgeon's demands.
Insurance Companies Raise the Cost of Healthcare
Most people don't know that surgical providers spend an average of 30% of their income billing and collecting from insurance companies. The process is often complex and necessitates using an IT department and a coding office to navigate successfully. To make matters worse, insurance companies only pay in part or refuse payment about 20% of the time.
The additional costs of billing and collecting late payments add to surgical providers' financial burden. As a result, TMM does not need its provider partners to participate in complicated billing and collection processes. We pay provider partners quickly, typically three to four times faster than large insurance companies. TMM's supplier partners offer low prices to clients by eliminating this expense of doing business. Because of how much money this saves, many procedures now cost less than insurance deductibles or out-of-pocket maximums.
Transparency in Billing is Practiced by Free Market Surgical Providers
Texas Medical Management and other free-market surgical providers post most of our pricing on our websites or can give surgical prices over the phone promptly. These rates are bundled, meaning they cover all of the costs of the surgical episode, including the surgeon consultation, surgery, and post-operative care.
That is, you will pay a predetermined and agreed-upon sum. Transparency exists in the free market, and its supporters urge you to compare their rates to those of others. Patient value competition (patient outcomes vs cost of treatment) is a good thing that will enhance care across the country.
Better Results, More Peace of Mind
We approach healthcare differently than most traditional physicians, who tend to be more concerned with who is paying than with the patient.
Our objective is to make the experience easier for both patients and doctors. This allows both patients and clinicians to concentrate on what matters most: the patient's diagnosis and treatment, commonly known as the patient's health result.
We care so deeply about patient outcomes that we collect patient-reported outcomes for every patient we treat. Because healthcare requires more openness and transparency, our rates are published on our website.
You not only see our pricing but also know that you pay the same price as everyone else. There are no special discounts with businesses or others.
Surgery is complicated, but understanding how much it will cost and how to pay for it does not have to be.
Transparent Surgery Costs in Texas
If you want surgery without surprise bills or hidden fees, look no further. Texas Medical Management partners with board-certified surgeons, facilities, and other providers to deliver affordable surgery in a wide range of specialties such as orthopedic surgery, general surgery, ENT surgery, gynecological surgery, spine surgery, and more.
Book your online appointment today.